Air Bag Component Inspection Systems
The Gi-6V is the world's fastest and most accurate ammunition inspection machine available. It is a high speed comprehensive inspection system that detects all critical defects according to MIL-STD-636 for small caliber, MIL-STD-651 for medium caliber ammunition and components…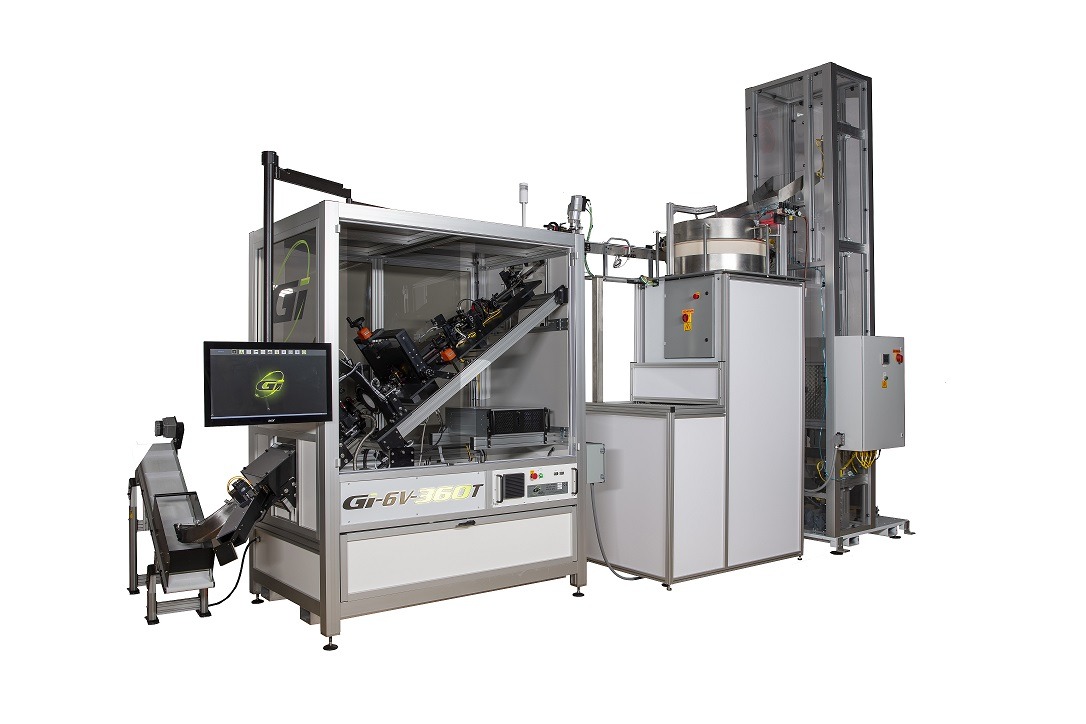 This high speed inspection machine uses a single conveyor and standard eight proprietary vision cameras to detect dimensional and surface defects at inspection rates up to 800ppm. This Multi-View system provides 360 degree part coverage, 16 images (8 Front-lit and 8 Backlit) resulting in complete dimensional and visual defect detection.
The Gi-360T is a 3-D 100% inspection machine. Precision split/narrow laser beams, multi laser velocity gauge and system 22 modeling of threads are used to accurately measure parts to print specs and tolerances. It uses 3-D information from multiple laser beams to detect defects.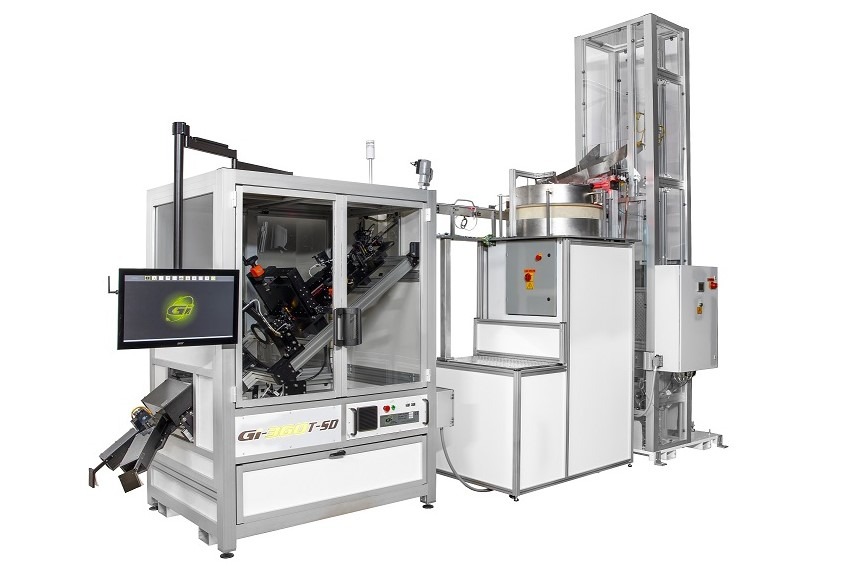 The Gi-100DT is a high-speed vision based measuring machine used for cup inspection. This system incorporates a series of front and back lit cameras to calculate a part's height, profile and inner/outer diameters…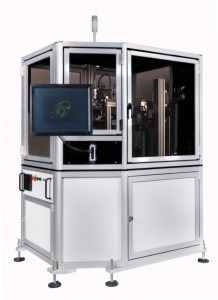 VisionLab is the ultimate gauging and inspection solution for threaded fasteners. The system comes standard with backlighting and a smart motor controlled rotating stage.  This patented system can process 360 part profiles in less than 10 seconds providing the most accurate and repeatable dimensional inspection results.