Air Bag Components Inspection System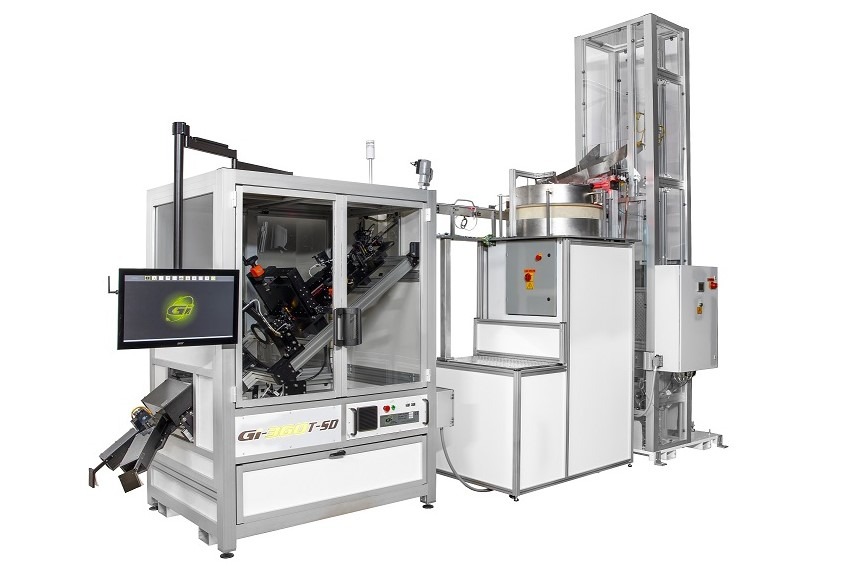 The Gi-360T-SD is a 3D high speed laser gauging and inspection machine. Precision split/narrow laser beams, multi laser velocity gauges are used to accurately measure parts to print tolerances. It uses 3D data from multiple laser beams to detect defects that may only be on one side of the part such as dents. In addition to dimensional inspection capabilities, SD Vision has four off axis cameras simultaneously imaging parts, in color, as they are illuminated with Gi's unique lighting technique. This inspection station provides 360o surface defect detection, so defects such as porosity, stains, cracks, plating, dents and chips are detected using Gi's proprietary surface analysis software. 
High speed measuring of all critical external features and visual defect detection utilizing laser gauging and SD vision.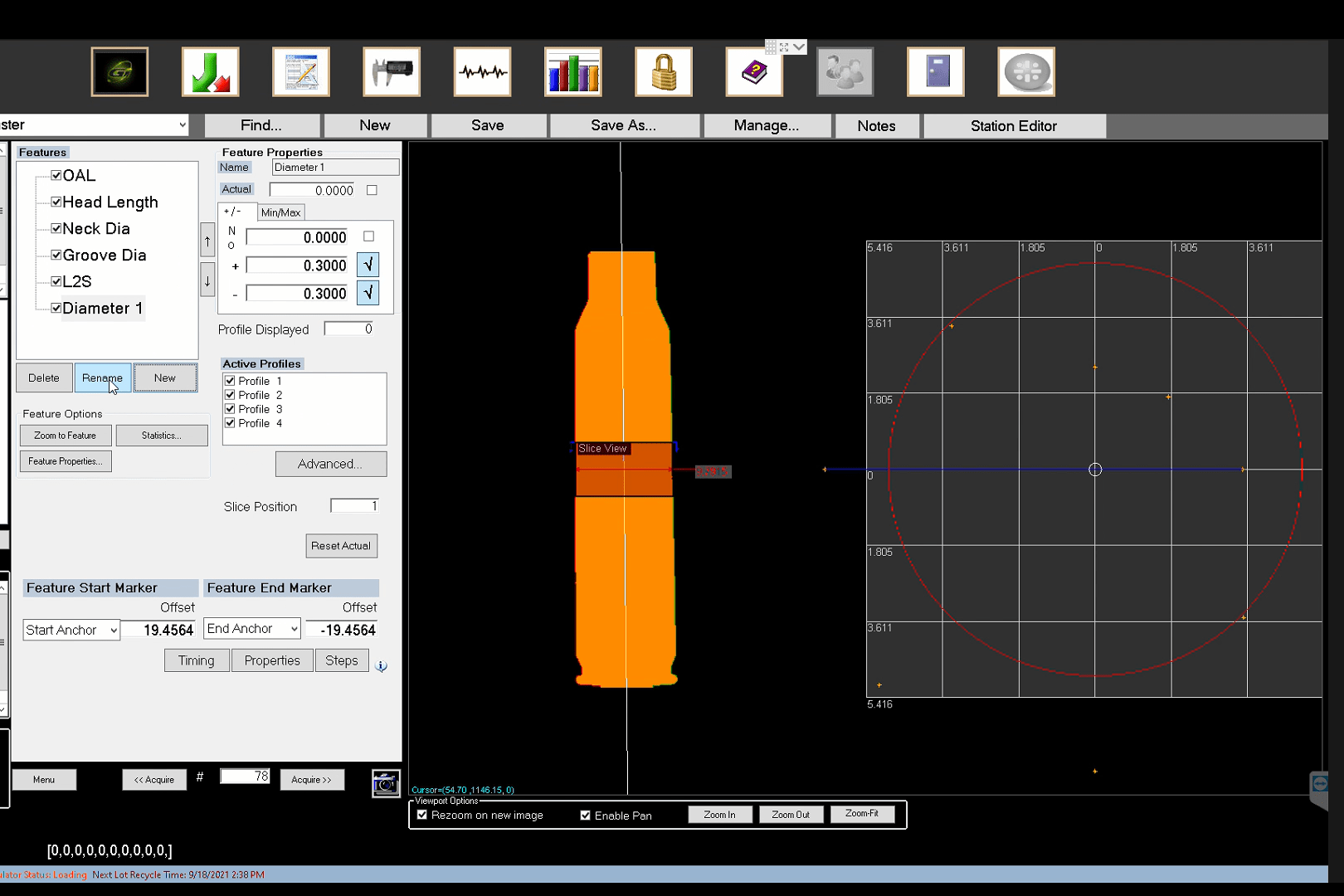 Provides 360° dimensional measurement of complete profiles including:
• Lengths
• Threads
• Diameters
• Hex Flats and Corners
• Tapers
• Radii
• Concentricity
• Straightness


Four camera station provide full 360° surface inspection. Used to detect damage around the part circumference. Proprietary software running on dedicated vision servers analyzes part images in real-time.
• Visual Defects
• Dents
• Scratches
• Acid Burn
• Perforations
• Wrinkles
• Chips