Air Bag Components Inspection System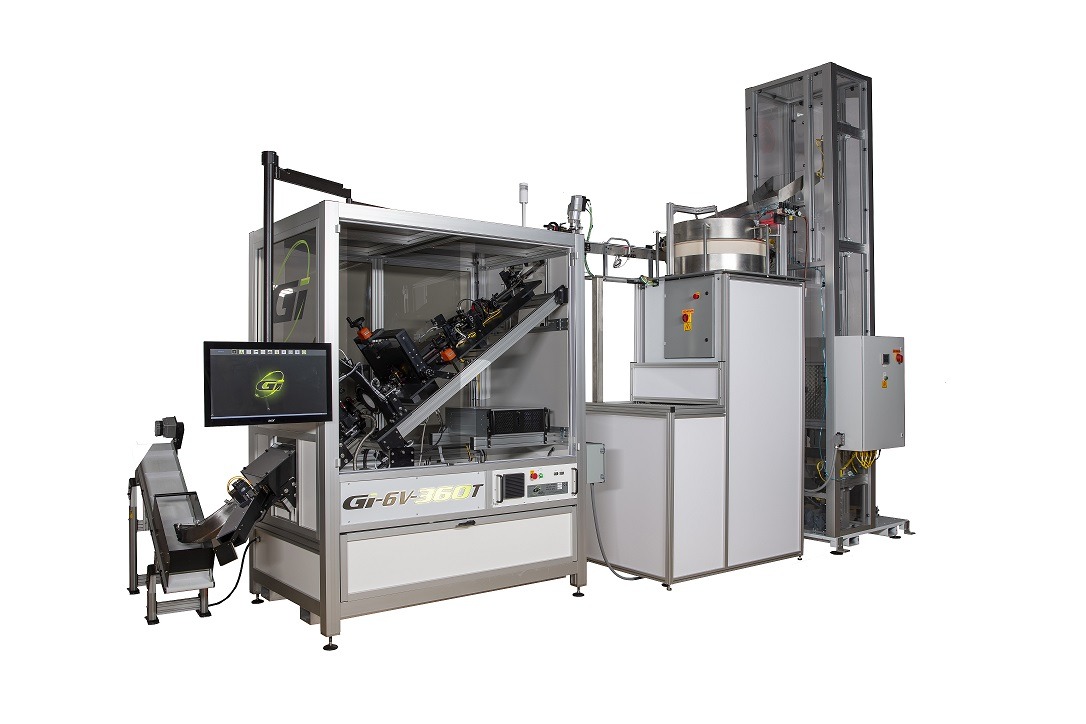 The Gi-6V is the world's fastest and most accurate Automated Inspection Equipment for ammunition available. It is a high speed comprehensive inspection system that detects all critical defects according to MIL-STD-636 for small caliber, MIL-STD-651 for medium caliber ammunition and components.
Size: 96″ x 52″ x 113″, 1,500 Lbs.
Rates: Up to 300PPM
Part Diameter Range: 4mm – 35mm
Part Length Range: 10mm – 150mm
Power: 110v-240VAC 50-60Hz 1 Phase
This system has been and continues to be implemented in factories world-wide by companies fulfilling government contracts for the military as well as companies servicing the commercial ammunition industry.
The 6V will inspect cases, projectiles and/or loaded cartridges. Employing Laser Gauging, Vision and Eddy Current technology combined with user-friendly, menu driven Windows based software this machine will measure all outside dimensions, mouth defects, primer defects, and case surface defects at a rate of 300 per minute!
Primer Vision is on axis to detect visual defects.
Detects
• Head stamp presence
• Flash hole presence 
• Primer pocket diameter
• No primer lacquer
• Missing inverted, cocked dented primers
Measures and detects defects on the mouth end, such as wall thickness, roundness and splits.
Detects
Cases
• Splits, Lip mouth, Out of round
• Measures mouth inner
• Measures outer diameter
Cartridges
• Mixed or damaged HPT and FMJ bullets
Utilizes 2 cameras and a precise laser to measure primer pocket depth and anvil height.
Detects
• Primer depth defects
• Anvil height
Eddy Current is used to detect missing lead cores.
Provides 360° dimensional measurements of the complete profile including fullform and length to shoulder.
• Overall length
• Case length
• Head length
• Head diameter
• Groove diameter
• Mouth outside diameter
• Mouth inside diameter
• Mouth not crimped
• No chamber
• Split jacket/exposed steel
• Bulging
• Defective head
• Defective mouth
• Defective cannelure
• Upset point
• Virtual full form gauging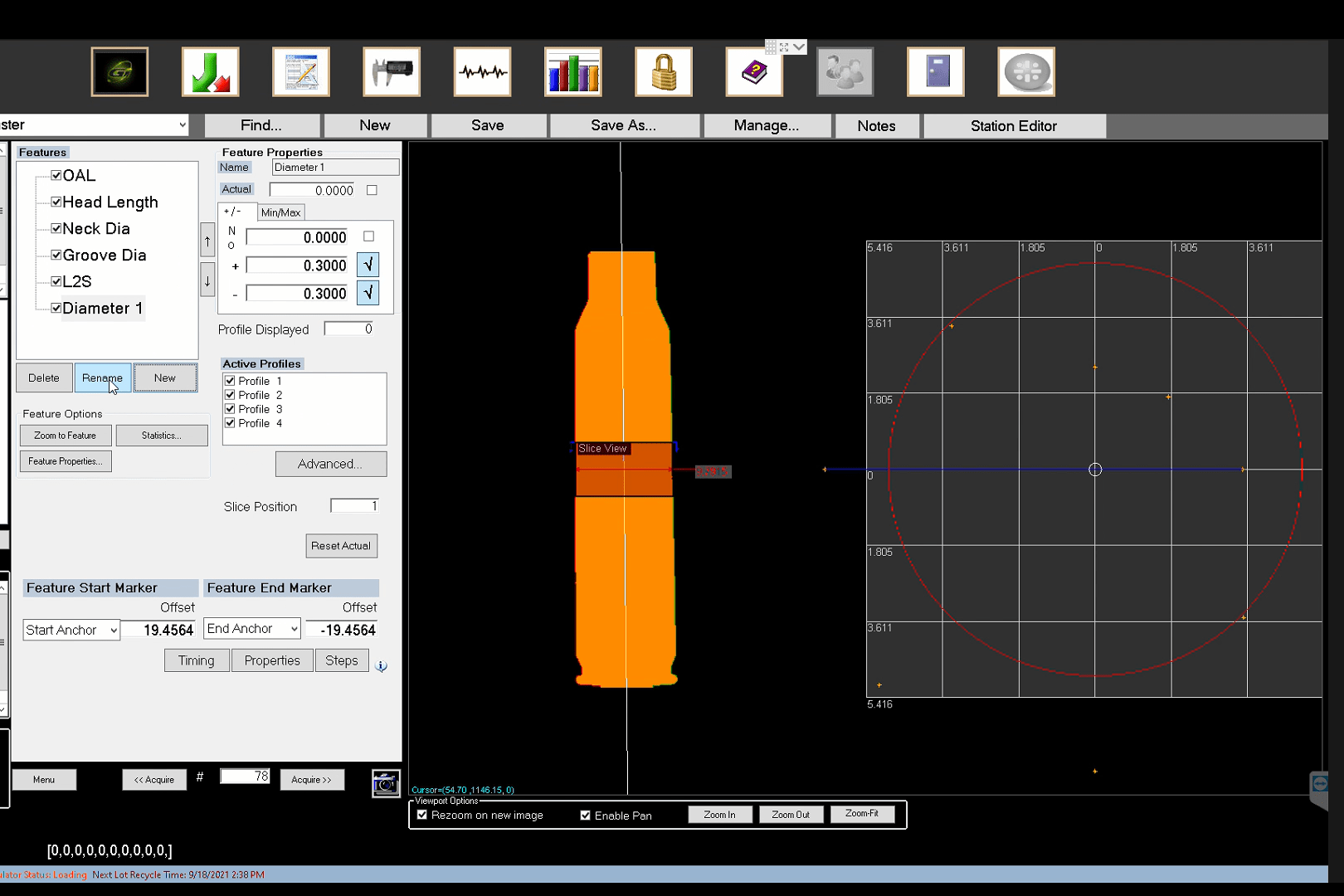 Has 4 cameras with special lighting used to detect stains, discoloration, and scratches. 
Detects
• Stains
• Discoloration
• Scratches on parts
• Scaly metal
• Draw scratches

Is a series of 8 cameras dedicated to detecting visual defects in accordance with Mil-Std-636.
• Dents
• Scratches
• Acid burn
• Perforations
• Taper folds
• Wrinkles
• Splits
• Buckles