Pins and Transmission Valves
Inspection Systems
The Gi-360T-SD utilizes gravity to transport parts through a series of precision laser and machine vision sensors. Valve guides slide on a v-shaped track after two cameras measure and inspect the two faces for both dimensional features like ID, concentricity and visual surface damage. Heat-treatment verification is completed with adjustable frequency eddy-current, while all profile dimensions are measured to print specifications with a series of lasers that produce 3D full 360 inspection data. Last a series of cameras positioned around detect small visual defects all at rates of 300 per minute.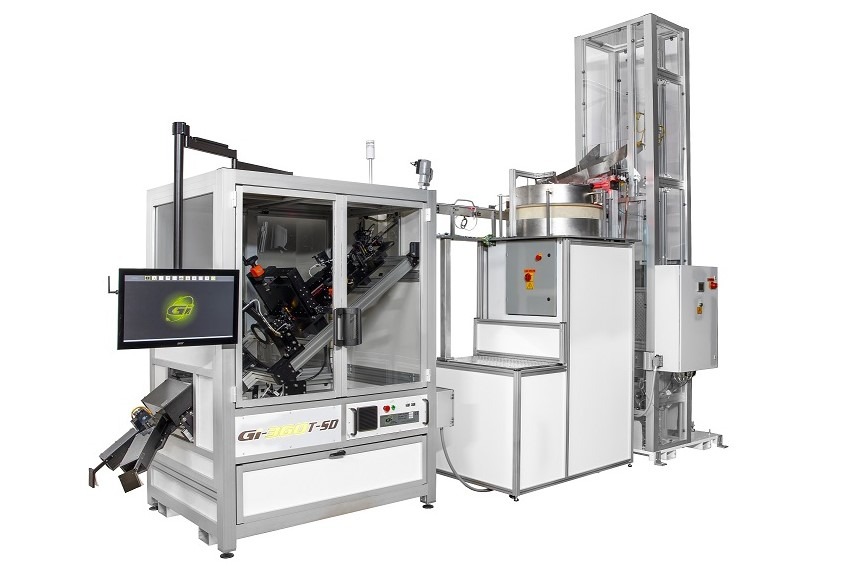 The Gi-6V is the world's fastest and most accurate ammunition inspection machine available. It is a high speed comprehensive inspection system that detects all critical defects according to MIL-STD-636 for small caliber, MIL-STD-651 for medium caliber ammunition and components…
VisionLab is the ultimate gauging and inspection solution for threaded fasteners. The system comes standard with backlighting and a smart motor controlled rotating stage.  This patented system can process 360 part profiles in less than 10 seconds providing the most accurate and repeatable dimensional inspection results.