Valve Guides/Piston Pins/Injectors
Inspection Systems
The Gi-360T-SD utilizes gravity to transport parts through a series of precision laser and machine vision sensors. Valve guides slide on a v-shaped track after two cameras measure and inspect the two faces for both dimensional features like ID, concentricity and visual surface damage. Heat-treatment verification is completed with adjustable frequency eddy-current, while all profile dimensions are measured to print specifications with a series of lasers that produce 3D full 360 inspection data. Last a series of cameras positioned around detect small visual defects all at rates of 300 per minute.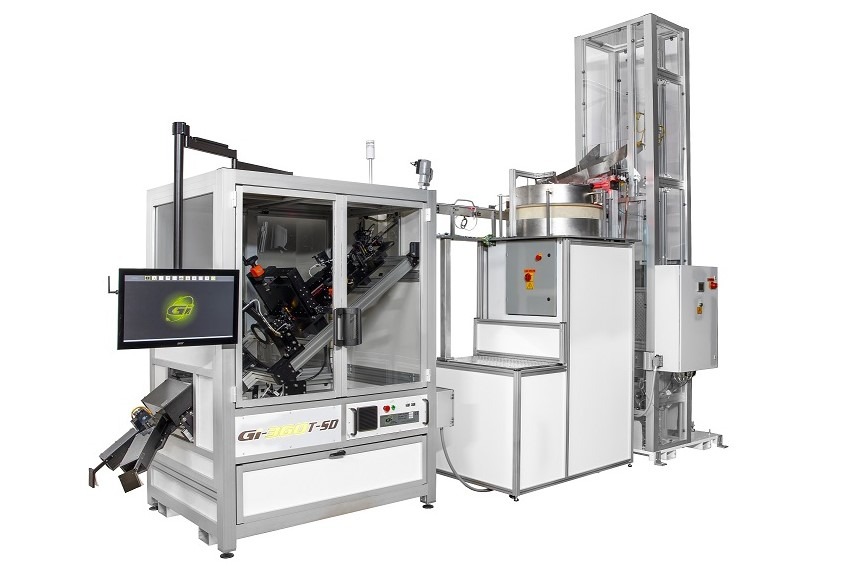 Integrating inspection cells for Piston Rings is no longer a challenge. The Gi-100DT fits seamlessly with it's versatile top/bottom inspection ring design. Sensors are positioned above & below a glass dial plate for complete surface inspection. Specialty lenses provide 360 ID and OD surface control as precision vision and laser topography combine to measure all pertinent features required for this high-speed inspection application.