High Speed Battery Can Inspection System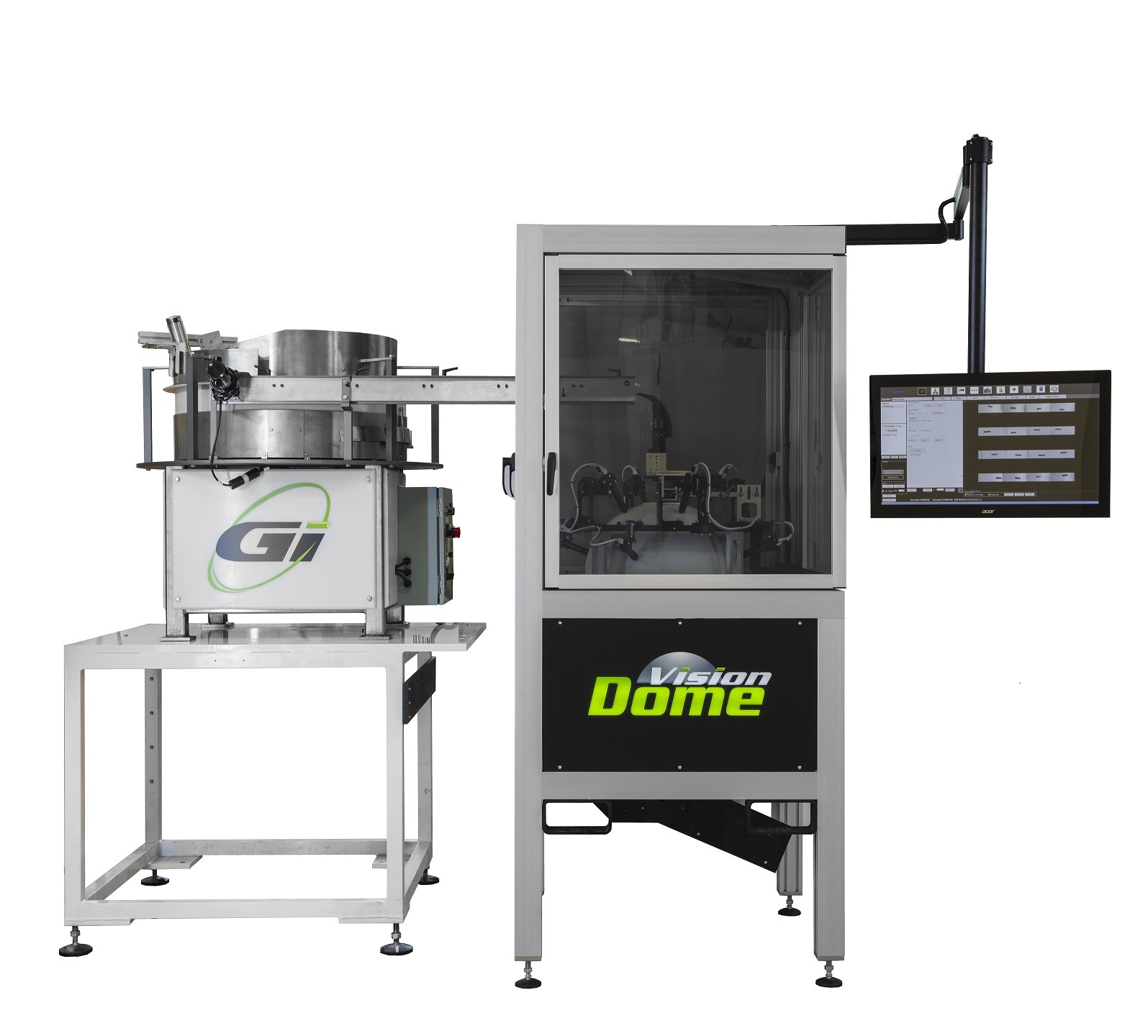 The VisionDome is a 3D high speed battery can inspection machine. The system comes standard with 16 cameras, proprietary upper and lower LED lighting that fit within a large dome for reflection free inspection.  It uses 3D data to detect visual defects that may only be on one side of the part such as laminations, dents, scratches and folds.
User-friendly software designed for quick programming of part "templates" that are stored by part number with instant access and retrieval. Inspection rates up to 400 cans per minute ensures the quickest return on investment.
Eddy Current can be added to detect such defects as cracks and plating variations.